In 1997, San Francisco voters approved the Regulation of Campaign Consultants Ordinance ("Ordinance").  The Ordinance requires persons who earn $1,000 or more per year for campaign consultant services to register with the Ethics Commission and file quarterly activity reports. The Ordinance defines "campaign consultant" as a person or entity that receives or is promised $1,000 or more in a calendar year for either campaign management or campaign strategy.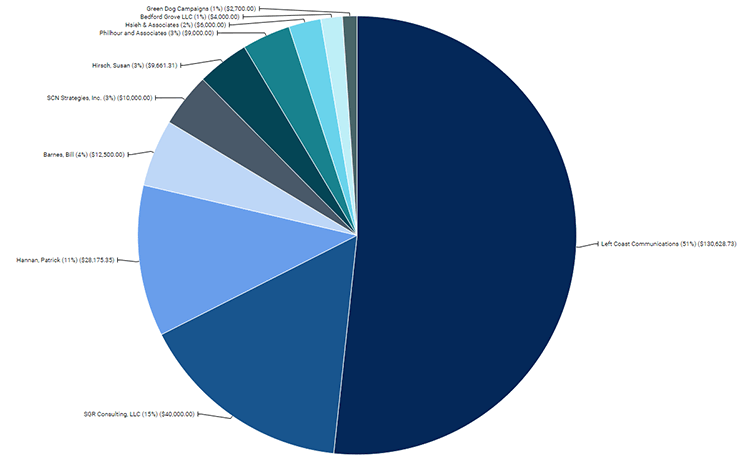 Consultant Dashboards
View dashboards that track campaign consultant activity in San Francisco.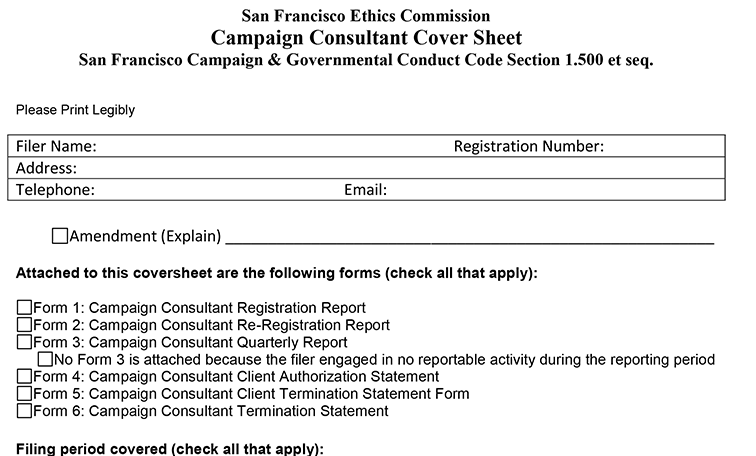 Disclosure Statements
View campaign consultant disclosure statements filed by registered consultants.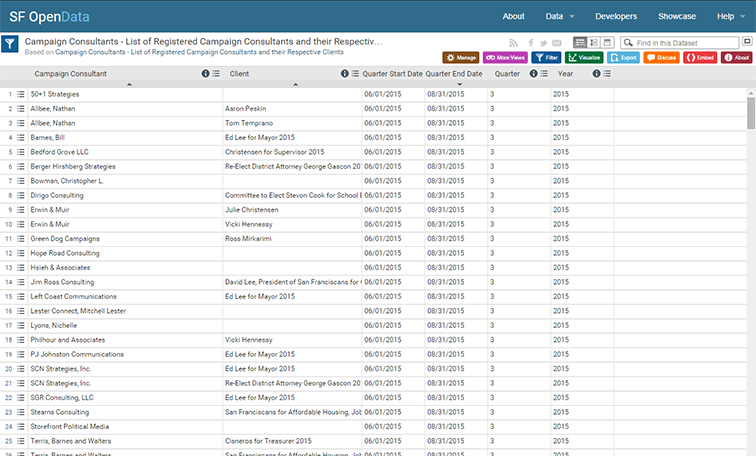 Consultant Datasets
Download and analyze campaign consultant data into a variety of data formats.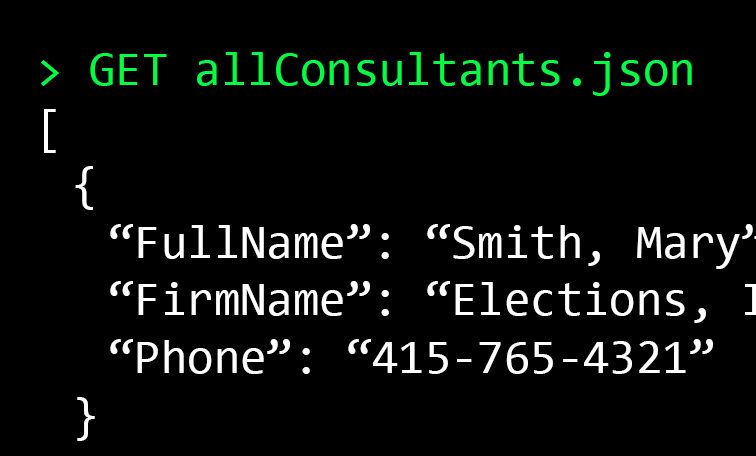 Consultant API
Use the SODA API to query the campaign consultant data for use in an app or web application.
Reports