Chair
Yvonne Lee
Term: February 16, 2018 to February 1, 2024
(Appointed by the Mayor)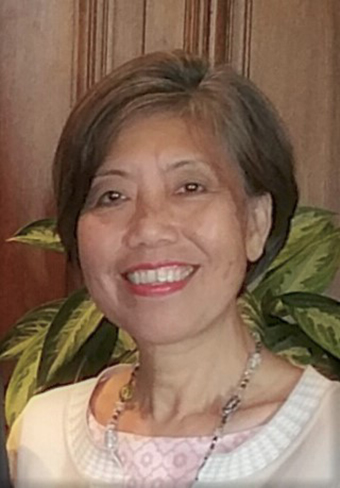 Yvonne Lee was appointed by the late Mayor Edwin M. Lee in August 2017 to complete the remaining term of former Ethics Commissioner Beverly Hayon. In February 2018, Commissioner Lee was reappointed to a full six-year term by then-Mayor Mark Farrell for a term ending February 1, 2024. In early 2020, she was elected by the Commission to serve as Vice-Chair through February 2021 and became acting Chair in July 2021 following the resignation of Chair Noreen Ambrose. In February 2022, Commissioner Lee was unanimously elected by the Commission to serve a full one-year term as Chair beginning March 1, 2022.
Commissioner Lee served as a Presidential appointee as Regional Advocate to lead region 9 of the Office of Advocacy for the U.S. Small Business Administration from 2011 to 2017. In that capacity she represented the voice of small businesses in federal government and engaged with small business stakeholders to address their regulatory concerns, particularly with innovative entrepreneurialism. She has also advised non-governmental organizations, government, and the private sector on policy and strategic development and community engagement with data and opinion research analysis, media and community outreach. She was recently appointed to the US Agriculture department's newly established 15-member Equity Commission to evaluate USDA policy and programs and issue an advisory report to the Department Secretary on racial equity.
From 1995 to 2001, Commissioner Lee was a Presidential appointee to the U.S. Commission on Civil Rights. Investigative reports conducted during her term as a Civil Rights Commissioner included economic and health disparities among women and minorities, use of force and administration of justice, church burnings and hate crimes, and Native Hawaiian self-determination.
She also served as National Director from 1988 to 1993 for the Chinese American Citizens Alliance in San Francisco, where she administered membership activities and chapter operations for the national civil rights organization, testified before Congress, and developed legislative platforms for membership adoption. She also has experience in the non-profit sector in San Francisco, working on housing issues as Project Director for the Pineview Housing Corporation and serving as Housing Program Director for Self Help for the Elderly.
Commissioner Lee previously served on the San Francisco Police Commission. She was an Inaugural Fellow of the Asian Pacific American Women Leadership Institute, and served as a Fellow at the Gallup Executive Leadership Institute. She was a co-founder and co-chair of the Coalition of Asian Pacific Americans for Fair Reapportionment. She holds a BS in Health Education from the University of California, Davis.
Vice-Chair
Theis Finlev
Term: December 16, 2021 to February 1, 2026
(Appointed by the City Attorney)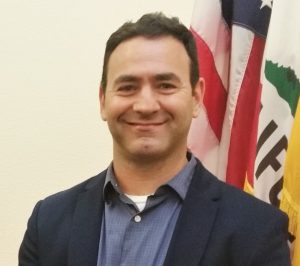 Theis Finlev was appointed to the Ethics Commission by San Francisco City Attorney David Chiu. He has extensive experience as a regulator, advocate, and prosecutor promoting transparent government and holding public officials accountable. In August 2023, Commissioner Finlev was elected by the Commission to serve as Vice-Chair until February 2024.
Theis was an Executive Fellow with the California Fair Political Practices Commission, the state agency that administers and enforces California's ethics laws. He served as spokesman for the commission and advised the commissioners on amendments to California's law governing campaign finance disclosure and governmental conflicts of interest.
Theis subsequently worked as the state policy advocate for California Common Cause, the state chapter of the national advocacy organization dedicated to promoting open, honest, and accountable government. He drafted and advocated for laws strengthening campaign finance disclosure, including a bill requiring disclosure of the money behind "astroturfing" campaigns designed to resemble grassroots-based citizen groups or coalitions that are in fact created and funded by corporations, industry trade associations, or other organizations. He testified in legislative hearings in the state capitol and in local municipalities about campaign finance and governmental ethics legislation. Theis also worked with a broad coalition of civic action organizations on early efforts to end partisan gerrymandering of state and congressional lines, efforts which helped pave the way for the establishment of the California Citizens Redistricting Commission in 2008.
More recently, Theis served as an assistant district attorney in the White Collar Crime Unit of the San Francisco District Attorney's Office. In that role, Theis investigated and prosecuted criminal violations of state and local public integrity laws by San Francisco public officials, including bribery, self-dealing, and failures to disclose financial interests.
Theis holds a bachelor's degree from the University of California, Santa Cruz; a master's degree from the London School of Economics; and a law degree from The George Washington University Law School.
Commissioners
Argemira Flórez Feng
Term: March 21, 2022 to February 1, 2028
(Appointed by the Assessor-Recorder)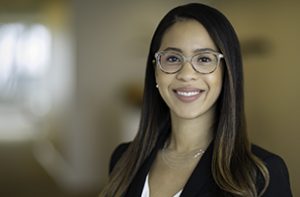 Argemira Flórez Feng joined the Ethics Commission on March 21, 2022, following her appointment by Assessor-Recorder Joaquín Torres.
She started her career as a structured finance and securitization attorney at a law firm in New York City and is currently a commercial litigator at a law firm in San Francisco, where she focuses on complex commercial litigation disputes, including fraud claims at state and federal levels. Commissioner Flórez Feng's experience in private practice includes analyses of laws that can be enforced to address instances of corruption and financial impropriety that overlap with the campaign finance laws that are enforced in San Francisco.
In addition to her work in private practice, she is experienced in alternative dispute resolution and is a certified mediator with the New York Peace Institute. She has mediated cases with the Equal Employment Opportunity Commission, New York Civil Court, and Harlem Small Claims Court. She has also co-led workshops on mediation internationally, in both India and Japan.
Commissioner Flórez Feng graduated with honors from Columbia Law School and currently serves as a member of the Leadership Council on Legal Diversity (LCLD).
Yaman Salahi
Term: May 19, 2023 to February 1, 2029
(Appointed by the Board of Supervisors)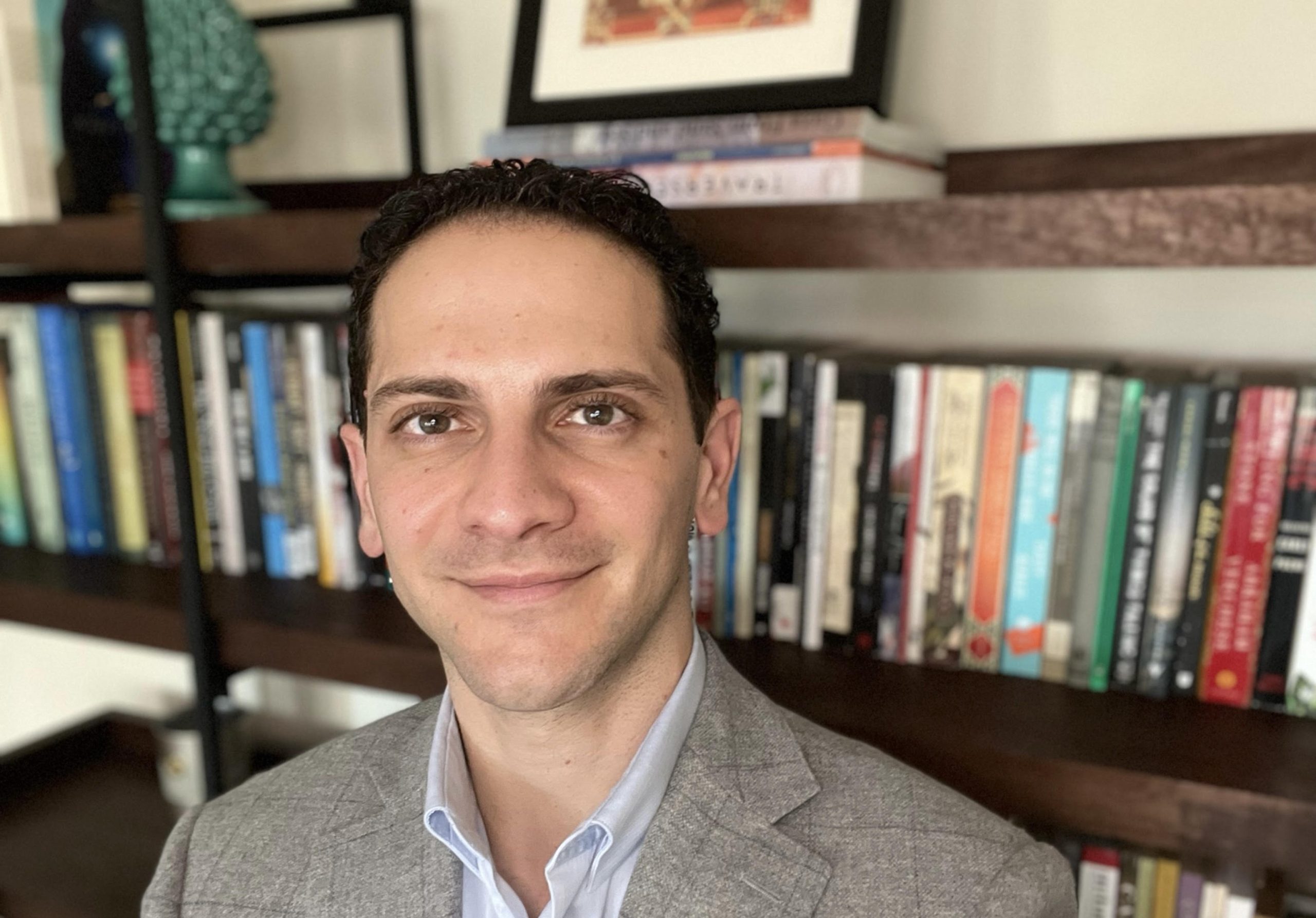 Yaman Salahi joined the Ethics Commission on May 19, 2023, following his appointment by the Board of Supervisors.
Yaman is a partner at a plaintiff-side law firm in San Francisco. He represents workers, consumers, and public clients in affirmative litigation challenging corporate and sometimes government misconduct. His areas of practice include antitrust, consumer protection, and civil rights law.
Yaman obtained his law degree from Yale Law School and his undergraduate degree at U.C. Berkeley.
Vacant Seat
(Appointed by the District Attorney)
Implicit Bias Training Requirement Status
See Implicit Bias Training Requirement for City Commissioners and Department Heads