These lists reflect those officers and employees who have not filed their annual Statement of Economic Interests (SEI, or Form 700) or their annual Ethics and Sunshine Training Declaration, both of which were due Monday, April 3, 2023.
---
Updated at 07:19AM on April 5, 2023.
---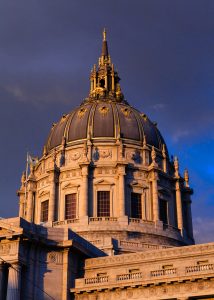 Board Members & Commissioners
Persons on this list may not participate in nor vote at meetings until they have filed successfully.
| | | |
| --- | --- | --- |
| Name | Position | Department |
| Park, Walter | Commissioner | Access Appeals Commission |
| Carrington, Michelle | Commissioner | Aging & Adult Services Commission |
| Musleh, Nabiel | Commissioner | Arts Commission |
| Colet, Carmen | Commissioner | Asian Art Museum |
| Collins, Randy | Member | Board of Examiners |
| Flores, Manuel | Member | Board of Examiners |
| Henry, Jon | Member | Children Youth and Their Families Oversight and Advisory Committee |
| Roberts-Phung, Julie | Member | Children Youth and Their Families Oversight and Advisory Committee |
| Carlson, Robert | Member | Citizens General Obligation Bond Oversight Committee |
| Chu, Kristin | Member | Citizens General Obligation Bond Oversight Committee |
| McHugh, Siobhan | Member | Citizens General Obligation Bond Oversight Committee |
| Mogi, Viva | Commissioner, Manager I, II, and III (All Departments) | Elections Commission, San Francisco Unified School District |
| Stiker, Matthew | Commissioner | Film Commission |
| Taylor-McGhee, Belle | Commissioner | Film Commission |
| Barnes, Janet | Trustee | Fine Arts Museums |
| Hall, Lauren | Trustee | Fine Arts Museums |
| Lasater, Kathryn | Trustee | Fine Arts Museums |
| Spencer, David | Trustee | Fine Arts Museums |
| Toney, Jeana | Trustee | Fine Arts Museums |
| Black, Kate | Commissioner | Historic Preservation Commission |
| Martley-Jordan, Linda | Commissioner | Juvenile Probation Commission |
| Green, Laurie | Commissioner | Public Health Commission |
| Stacy, Kate | Commissioner | Public Utilities Commission |
| Griffin, Laurence | Commissioner | Recreation & Parks Commission |
| Li, Janice | Board Member | Redevelopment Successor Agency Oversight Board |
| Lee, Tommy | Member | Residential Users Appeal Board |
| Walsh, Ed | Board Member | Retiree Health Care Trust Fund Board |
| Gandhi, Shruti | Member | Retirement Board |
| Cronin, Tim | Member | Revenue Bond Oversight Committee |
| Kamp, Lars | Member | Revenue Bond Oversight Committee |
| Harrison, Thomas | Member | Sanitation and Streets Commission |
| Carter, Tiffany | Commissioner | Small Business Commission |
| Moses, Anne | Commissioner | Status of Women Commission on the |
| Neighbors, Laurie | Member | Sunshine Ordinance Task Force |
| Tsen, V. Fei | Member | Treasure Island Development Authority |
| Lavery, Charles | Member | Workforce Investment Board |
| Weeby, Anne | Member | Workforce Investment Board |
---
Department Heads, Designated Employees, & Other Officers
---
| | | |
| --- | --- | --- |
| Name | Position | Department |
| Jew, Beverly | Airport Economic Planner | Airport |
| Rivor, Teresa | Airport Economic Planner | Airport |
| Summers, Blake | Director and Chief Curator, SFO Museums | Airport |
| Bryant, Patrice | Real Property Appraiser Trainee | Assessor-Recorder |
| Harper, Nicolette | Assessor-Recorder Senior Office Specialist | Assessor-Recorder |
| Huang, Gilbert | Senior Tax Auditor-Appraiser | Assessor-Recorder |
| Huey, Harvey | Senior Real Property Appraiser | Assessor-Recorder |
| Jajeh, Gabrielle | Assessor-Recorder Office Assistant | Assessor-Recorder |
| Lau, Benjamin | Administrative Analyst | Assessor-Recorder |
| Lau, Randy | Administrative Analyst | Assessor-Recorder |
| Panday-Shrawder, Melissa | Assessor-Recorder Office Specialist | Assessor-Recorder |
| Powers, Chris | Real Property Appraiser | Assessor-Recorder |
| Sanchez, Dinora | Assessor-Recorder Senior Office Specialist | Assessor-Recorder |
| Hsu, Ann | Member | Board of Education |
| Bintliff, Jacob | Legislative Assistant | Board of Supervisors |
| Evans, Abe | Legislative Assistant | Board of Supervisors |
| Falzon, Frankie | Legislative Assistant | Board of Supervisors |
| Jones, Ernest | Legislative Assistant | Board of Supervisors |
| Madrid, Gissel | Legislative Assistant | Board of Supervisors |
| Obermeyer, Charley | Legislative Assistant | Board of Supervisors |
| Rambo, Obai | Legislative Assistant | Board of Supervisors |
| Temprano, Tom | Legislative Assistant | Board of Supervisors |
| Brown, Sharae | Permit Technician II | Building Inspection Department of |
| Cummins, Colette | Building Inspector | Building Inspection Department of |
| Hartley, Darlene | Building Inspector | Building Inspection Department of |
| McHugh, Kevin | Senior Building Inspector | Building Inspection Department of |
| Ortega Reyes, Melissa | Permit Technician II | Building Inspection Department of |
| Pena, Joe | Building Inspector | Building Inspection Department of |
| Walsh, William | Building Inspector | Building Inspection Department of |
| Dorsey-Smith, Sherrice | Deputy Director | Children Youth and Families Department of |
| Fernando, Kristoffer Ian | Office of Contract Administration–Principal Administrative Analyst | City Administrator's Office (GSA) |
| Mena, Camila | Civic Engagement and Immigrant Affairs–Member, Immigrant Rights Commission | City Administrator's Office (GSA) |
| Obregon, Lucia | Civic Engagement and Immigrant Affairs–Member, Immigrant Rights Commission | City Administrator's Office (GSA) |
| Rahimi, Nima | Civic Engagement and Immigrant Affairs–Member, Immigrant Rights Commission | City Administrator's Office (GSA) |
| Rodriguez, Paul | Civic Engagement and Immigrant Affairs–Member, Immigrant Rights Commission | City Administrator's Office (GSA) |
| Vafaei, Masoud | Real Estate Division–Campus General Manager | City Administrator's Office (GSA) |
| Wang, Edmund | Attorneys, Litigation Team | City Attorney Office of the |
| Dieter, Darryl | Directors | Community College District |
| Green, Murrell | Member of the Board of Trustees | Community College District |
| Pascual, Monique | Directors | Community College District |
| Togonon, Jody | Deans | Community College District |
| Yee, Shawn | Directors | Community College District |
| Mihal, Natasha | Director, City Services Auditor Performance Division | Controller Office of the |
| Black, Dedria | Deputy Directors | Department of Homelessness and Supportive Housing |
| Simmons, Noelle | Deputy Directors | Department of Homelessness and Supportive Housing |
| Walton, Scott | Homeless and Supportive Housing Program Managers | Department of Homelessness and Supportive Housing |
| Cannariato, Umecke | Homeless and Supportive Housing Program Directors, Homeless and Supportive Housing Program Managers | Department of Homelessness and Supportive Housing, Department of Homelessness and Supportive Housing |
| Tovar, Joshua | Strategic Sourcing/Procurement/Contract Management Specialists | Department of Technology |
| Alexander, Colin | All Attorneys | District Attorney Office of the |
| Allred, Bradly | All Attorneys | District Attorney Office of the |
| Aramayo, Albert | All Attorneys | District Attorney Office of the |
| Bertolino, Elizabeth | All Attorneys | District Attorney Office of the |
| Brewster, Cecily | All Attorneys | District Attorney Office of the |
| Burris, Courtney | All Attorneys | District Attorney Office of the |
| Evans, Demarris | All Attorneys | District Attorney Office of the |
| Friedman, Jack | All Investigators | District Attorney Office of the |
| Gonzales, Julia | All Attorneys | District Attorney Office of the |
| Hayashi, Magen | All Investigators | District Attorney Office of the |
| Lundberg, Daniel | All Investigators | District Attorney Office of the |
| Miranda, Robert | All Attorneys | District Attorney Office of the |
| Ortiz-Salas, Perla | All Investigators | District Attorney Office of the |
| Roze, Angela | All Attorneys | District Attorney Office of the |
| Shannon, John | All Attorneys | District Attorney Office of the |
| Shaw, Karin | All Investigators | District Attorney Office of the |
| Talai, Omid | All Attorneys | District Attorney Office of the |
| Tan, Pearl | All Attorneys | District Attorney Office of the |
| Tejada, Eric | All Investigators | District Attorney Office of the |
| Ponce De Leon, Diana | Deputy Director, Invest in Neighborhoods | Economic Workforce and Development |
| Haley, Robert | Principal Environmental Specialist | Environment Department on the |
| Barsotti, Nancy | Prevention-All ranks Employees with inspection responsibilities | Fire Department |
| Bazarini, Nicholas | Prevention-All ranks Employees with inspection responsibilities | Fire Department |
| Beltran, Martin | Prevention-All ranks Employees with inspection responsibilities | Fire Department |
| Bisio, Carla | Bureau of Fire Investigation-All personnel | Fire Department |
| Bowden, Attica | Assistant Fire Marshal | Fire Department |
| Brown, David | Assistant Deputy Chief II | Fire Department |
| Brown, Richard | Assistant Fire Marshal | Fire Department |
| Chavez, Marilyn | Prevention-All ranks Employees with inspection responsibilities | Fire Department |
| DeWitt, Dawn | Assistant Deputy Chief II | Fire Department |
| Dunn, John | Prevention-All ranks Employees with inspection responsibilities | Fire Department |
| Figari, Rick | Prevention-All ranks Employees with inspection responsibilities | Fire Department |
| Gracia, Daniel | Bureau of Fire Investigation-All personnel | Fire Department |
| Harshman, Kjell | Prevention-All ranks Employees with inspection responsibilities | Fire Department |
| Higgins, Patrick | Prevention-All ranks Employees with inspection responsibilities | Fire Department |
| Hong, Clifton | Prevention-All ranks Employees with inspection responsibilities | Fire Department |
| Horta, Michael | Bureau of Fire Investigation-All personnel | Fire Department |
| Jacobs, Gilbert | Prevention-All ranks Employees with inspection responsibilities | Fire Department |
| Londono, Edward | Prevention-All ranks Employees with inspection responsibilities | Fire Department |
| Louie, Eric | Prevention-All ranks Employees with inspection responsibilities | Fire Department |
| Lubet, Victor | Prevention-All ranks Employees with inspection responsibilities | Fire Department |
| Marsullo, Edwin | Prevention-All ranks Employees with inspection responsibilities | Fire Department |
| Orlando, Paul | Prevention-All ranks Employees with inspection responsibilities | Fire Department |
| Pang, Simon | Assistant Deputy Chief II | Fire Department |
| Peoples, Brice | Assistant Deputy Chief II | Fire Department |
| Romero, Mario | Prevention-All ranks Employees with inspection responsibilities | Fire Department |
| Rosales, Dawn | Prevention-All ranks Employees with inspection responsibilities | Fire Department |
| Rubenstein, Bryan | Deputy Chief of Department | Fire Department |
| Thompson, Michael I. | Assistant Chief | Fire Department |
| Van Der Heiden, Diane | Prevention-All ranks Employees with inspection responsibilities | Fire Department |
| Velo, Jose | Deputy Chief of Department | Fire Department |
| Williams, Andre | Prevention-All ranks Employees with inspection responsibilities | Fire Department |
| Wong, Timothy | Prevention-All ranks Employees with inspection responsibilities | Fire Department |
| Butler, Dale | Governing Board Member | Health Authority |
| Hadley, Deneen | Governing Board Member | Health Authority |
| Rashid, Alexander | All staff at the Director level or above | Health Authority |
| Torre, Maria Luz | Governing Board Member | Health Authority |
| Lindo, Leroy | Commissioner | Housing Authority Commission |
| Davis, Sheryl | Executive Director | Human Rights Commission |
| Walsh, Blair | Trustee | Law Library |
| Flannery, Eugene | Mayor's Office of Housing and Community Development–Mayoral Staff | Mayor Office of the |
| Ford, Conny | Mayor's Office of Housing and Community Development–SOMA Community Stabilization Fund Community Advisory Committee, Members | Mayor Office of the |
| Johnson, Janette | Mayor's Office of Housing and Community Development–SOMA Community Stabilization Fund Community Advisory Committee, Members | Mayor Office of the |
| Lusk, Terry | Mayor's Office of Housing and Community Development–Citizen's Committee on Community Development, Members | Mayor Office of the |
| Martin, Christian | Mayor's Office of Housing and Community Development–SOMA Community Stabilization Fund Community Advisory Committee, Members | Mayor Office of the |
| Weaver, Brandon | Mayor's Office of Housing and Community Development–Mayoral Staff | Mayor Office of the |
| Aseron, Lome | Municipal Transportation Agency–Manager V | Municipal Transportation Agency |
| Avalos, Daisy | Municipal Transportation Agency–Manager II | Municipal Transportation Agency |
| Beaumont-Lopez, Susana | Municipal Transportation Agency–Manager VI | Municipal Transportation Agency |
| Boland, Steven | Municipal Transportation Agency–Transit Planner IV | Municipal Transportation Agency |
| Bonelli, Perry | Municipal Transportation Agency–Chief Stationary Engineer | Municipal Transportation Agency |
| Cai, Jingjing | Municipal Transportation Agency–Senior Administrative Analyst | Municipal Transportation Agency |
| Fahey, Terrance | Municipal Transportation Agency–Manager VIII | Municipal Transportation Agency |
| Fernandez, Michael | Municipal Transportation Agency–Manager III | Municipal Transportation Agency |
| Hallowell, Alexandra | Municipal Transportation Agency–Transit Planner IV | Municipal Transportation Agency |
| Hardin, Yuri | Municipal Transportation Agency–Principal Administrative Analyst | Municipal Transportation Agency |
| Hellman, Sarah | Municipal Transportation Agency–Manager IV | Municipal Transportation Agency |
| Herd, Rashid | Municipal Transportation Agency–Manager V | Municipal Transportation Agency |
| Hicks, Cody | Municipal Transportation Agency–Senior Administrative Analyst | Municipal Transportation Agency |
| Ho, Kayan | Municipal Transportation Agency–Principal Administrative Analyst | Municipal Transportation Agency |
| Hoe, Cynthia | Municipal Transportation Agency–Principal Administrative Analyst | Municipal Transportation Agency |
| Jefferis, Richard | Municipal Transportation Agency–Transit Manager II | Municipal Transportation Agency |
| Johnson, Michael | Municipal Transportation Agency–Manager II | Municipal Transportation Agency |
| Jones, Sarah | Municipal Transportation Agency–Manager VIII | Municipal Transportation Agency |
| Khatri, Bhavin | Municipal Transportation Agency–Senior Engineer | Municipal Transportation Agency |
| Lall, Kamini | Municipal Transportation Agency–Principal Administrative Analyst | Municipal Transportation Agency |
| Larson, Kathy | Municipal Transportation Agency–Principal Administrative Analyst | Municipal Transportation Agency |
| Lee, Paul | Municipal Transportation Agency–Transportation Safety Specialist | Municipal Transportation Agency |
| Leung, Charles | Municipal Transportation Agency–Principal Administrative Analyst | Municipal Transportation Agency |
| Leung, Frank | Municipal Transportation Agency–Senior Engineer | Municipal Transportation Agency |
| Liu, Qinhua | Municipal Transportation Agency–Project Manager III | Municipal Transportation Agency |
| Makilan, Lloyd | Municipal Transportation Agency–Assistant Materials Coordinator | Municipal Transportation Agency |
| Maoulidi, Moumie | Municipal Transportation Agency–Manager II | Municipal Transportation Agency |
| Martinez, Leo | Municipal Transportation Agency–Chief Stationary Engineer | Municipal Transportation Agency |
| McClary, Demarrio | Municipal Transportation Agency–Manager IV | Municipal Transportation Agency |
| Moy, Jade | Municipal Transportation Agency–Senior Administrative Analyst | Municipal Transportation Agency |
| Munowitch, Monica | Municipal Transportation Agency–Transit Planner IV | Municipal Transportation Agency |
| Nguyen, Trinh | Municipal Transportation Agency–Principal Engineer | Municipal Transportation Agency |
| Parks, James | Municipal Transportation Agency–Manager VIII | Municipal Transportation Agency |
| Potter, Kenyon | Municipal Transportation Agency–Senior Engineer | Municipal Transportation Agency |
| Speaks III, Joseph | Municipal Transportation Agency–Project Manager II | Municipal Transportation Agency |
| Syquia, Salvador | Municipal Transportation Agency–Electrical Transit Shop Supervisor I | Municipal Transportation Agency |
| Wong, Paul | Municipal Transportation Agency–Manager II | Municipal Transportation Agency |
| Zierolf, Kathleen | Municipal Transportation Agency–Manager II | Municipal Transportation Agency |
| Bement, Reed | Citizens Advisory Committee Member | Office of Community Investment and Infrastructure |
| Holtzclaw, John | Citizens Advisory Committee Member | Office of Community Investment and Infrastructure |
| Levine, Toby | Citizens Advisory Committee Member | Office of Community Investment and Infrastructure |
| Millenbah, Philip | Development Specialist | Office of Community Investment and Infrastructure |
| Oerth, Sally | Deputy Executive Director, Board Member | Office of Community Investment and Infrastructure, Redevelopment Successor Agency Oversight Board |
| Bennett, Tameeka | Manager II, III, and IV | Planning Department |
| Bihl, Lauren | Planner I, II, and III | Planning Department |
| Campbell, Cathleen | Planner I, II, and III | Planning Department |
| Cespedes, Sydney | Planner I, II, and III | Planning Department |
| Chan, Celina | Planner I, II, and III | Planning Department |
| Chion, Miriam | Planner IV and V | Planning Department |
| Cisneros, Stephanie | Planner I, II, and III | Planning Department |
| Grande, Oscar | Senior Community Development Specialist I and II | Planning Department |
| Grob, Carly | Planner I, II, and III | Planning Department |
| Ikezoe, Paolo | Planner I, II, and III | Planning Department |
| Jardines, Esmeralda | Planner I, II, and III | Planning Department |
| Kran, Justin | Planner I, II, and III | Planning Department |
| Lindsay, Ashley | Planner I, II, and III | Planning Department |
| Martin, Milton | Planner Technician | Planning Department |
| Moore, Elena | Planner I, II, and III | Planning Department |
| Nelson, Andrea | Senior Community Development Specialist I and II | Planning Department |
| Ogidi, Kamene | Planner I, II, and III | Planning Department |
| Russell, Erica | Planner Technician | Planning Department |
| Salvadori, Ilaria | Planner I, II, and III | Planning Department |
| Yong, Kelly | Planner I, II, and III | Planning Department |
| Young, David | Planner I, II, and III | Planning Department |
| Ali, Mikail | Deputy Chief of Police | Police Department |
| Cherniss, Jason | Captains | Police Department |
| Fabbri, Carl | Captains | Police Department |
| Ford, Steve | Commanders | Police Department |
| Fox, Jason | Captains | Police Department |
| Hamilton, Peter | Captains | Police Department |
| Khimji, Rishma | Civilian Director, Technology | Police Department |
| Mar, Gregory | Captains | Police Department |
| Moser, Robert | Assistant Chief of Police | Police Department |
| O'Sullivan Jr, Robert | Commanders | Police Department |
| Pagano, Renee | Captains | Police Department |
| Rainsford, Nicholas | Captains | Police Department |
| Redmond, Michael | Assistant Chief of Police | Police Department |
| Sainez, Maricela | Officer in Charge, Permits Unit | Police Department |
| Sanchez, John | Civilian Director, Forensic Services | Police Department |
| Sawyer, Georgia | Officer in Charge, Permits Unit | Police Department |
| Williams, Wilfred | Captains | Police Department |
| Woon, Christopher | Captains | Police Department |
| Yee, Gregory | Deputy Chief of Police | Police Department |
| Autry, Toni | Manager II (Special Projects Manager) | Port of San Francisco |
| Capone, Kelley | Project Manager II | Port of San Francisco |
| Flavien, Jovan | Wharfinger I | Port of San Francisco |
| Aghamir, Shahab | Senior Physician Specialist (Contracting Authority Only) | Public Health Department of |
| Amarathithada, David | Health Program Coordinator III | Public Health Department of |
| Andrew, Brent | Manager III | Public Health Department of |
| Arellano, Lucy | Health Program Coordinator III | Public Health Department of |
| Aung, Lai Lai | Senior Physician Specialist (Contracting Authority Only) | Public Health Department of |
| Banchero-Hasson, Monica | Supervising Physician Specialist | Public Health Department of |
| Banks, Louis | Assistant Materials Coordinator | Public Health Department of |
| Barnes, Sherri | Nurse Manager | Public Health Department of |
| Beetham, Diane | Nurse Manager | Public Health Department of |
| Beza, Maria Isabel | Nurse Manager | Public Health Department of |
| Biley, Monica | Manager, DPH | Public Health Department of |
| Brennan, Nora | Nurse Manager | Public Health Department of |
| Brewer, Seretha | Senior Environmental Health Inspector | Public Health Department of |
| Calderon, Anna | Nurse Manager | Public Health Department of |
| Cavano, Jeanette | Supervising Pharmacist | Public Health Department of |
| Chung, Kathleen | Senior Physician Specialist (Contracting Authority Only) | Public Health Department of |
| Clemenzi-Allen, Angelo | Senior Physician Specialist (Contracting Authority Only) | Public Health Department of |
| Cohn-Goldrei, Jennifer | Senior Physician Specialist (Contracting Authority Only) | Public Health Department of |
| Cownan, Saru | Manager III | Public Health Department of |
| Cross, Brian | Nurse Manager | Public Health Department of |
| Cubias, Francisco | Imaging Supervisor | Public Health Department of |
| Cunningham, Wayne | Porter Assistant Supervisor | Public Health Department of |
| Cushing, Stephanie | Deputy Director III | Public Health Department of |
| Dao, David | Health Program Coordinator III | Public Health Department of |
| David, Olivia | Accountant III / Senior Accountant | Public Health Department of |
| Davis, Wanetta | Health Program Coordinator III | Public Health Department of |
| Dela Cruz, Genieve | Nurse Manager | Public Health Department of |
| Dela Cruz, Michelle | Senior Environmental Health Inspector | Public Health Department of |
| Demarr, Robert | Senior Environmental Health Inspector | Public Health Department of |
| Deutsch, Virginia | Recruiter | Public Health Department of |
| Dinh, Truong | Environmental Health Inspector | Public Health Department of |
| Dosunmu, Ejovwoke | Manager I | Public Health Department of |
| Doyle, Philippa | Nursing Supervisor | Public Health Department of |
| Duren, James | Manager V | Public Health Department of |
| Dysart, Julia | Health Program Coordinator III | Public Health Department of |
| Eilenberg, Erica | Health Program Coordinator III | Public Health Department of |
| Enanoria, Wayne | Manager II | Public Health Department of |
| Esquivel, Sandra | Senior Behavioral Health Clinician | Public Health Department of |
| Falla, Danna | Nurse Manager | Public Health Department of |
| Fentress, Daniel | Senior Physician Specialist (Contracting Authority Only) | Public Health Department of |
| Flores, Allan | Epidemiologist I | Public Health Department of |
| Frazier, William | Health Program Coordinator III | Public Health Department of |
| Fung, Nancy | Senior Physician Specialist (Contracting Authority Only) | Public Health Department of |
| Galan, Walter | Porter Supervisor I | Public Health Department of |
| Garcia Orozco, Alejandro | Assistant Materials Coordinator | Public Health Department of |
| Garner, Kala | Health Program Coordinator III | Public Health Department of |
| Gault, Daryl | Health Program Coordinator III | Public Health Department of |
| Gee, Katherine | Financial Systems Supervisor | Public Health Department of |
| Geller, Robert | Patient Accounts Supervisor | Public Health Department of |
| Geter, Cedric | Porter Supervisor I | Public Health Department of |
| Gnat, Robert | Nurse Manager | Public Health Department of |
| Gonzales, Jose | Epidemiologist I | Public Health Department of |
| Harris, Ron | Senior Social Worker | Public Health Department of |
| Hathaway, Wilmie | Manager VIII | Public Health Department of |
| Hawkes, Alison | Manager V | Public Health Department of |
| Hayward, John | Senior Physician Specialist (Contracting Authority Only) | Public Health Department of |
| Hernandez, Berta | Health Program Coordinator III | Public Health Department of |
| Herring, Marshia | Health Program Coordinator III | Public Health Department of |
| Hill, Kenneth | Health Program Coordinator III | Public Health Department of |
| Holpit, Leslie | Nursing Supervisor | Public Health Department of |
| Hoo, Lisa | Senior Physician Specialist (Contracting Authority Only) | Public Health Department of |
| Hopkins, Leon | Senior Behavioral Health Clinician | Public Health Department of |
| Huang, Benjamin | Accountant III / Senior Accountant | Public Health Department of |
| Hutchinson, Raymond | Health Program Coordinator III | Public Health Department of |
| Im, Jenny | Manager II | Public Health Department of |
| Jackson, Aziza | Public Relations Officer | Public Health Department of |
| James, Catherine | Supervising Physician Specialist | Public Health Department of |
| Joaquin, Sharon | Accountant III / Senior Accountant | Public Health Department of |
| Jobson, Meghan | Senior Physician Specialist (Contracting Authority Only) | Public Health Department of |
| Joe, Nicole | Nurse Manager | Public Health Department of |
| Johnson, Antonio | Porter Assistant Supervisor | Public Health Department of |
| Kenyon, Diana | Building/Grounds Maintenance Supervisor | Public Health Department of |
| Kitchin, Christian | Nursing Supervisor | Public Health Department of |
| Kong, Man Sze | Accountant III / Senior Accountant | Public Health Department of |
| Kushnir-Pappalardo, Melanie | Health Program Coordinator III | Public Health Department of |
| Lam, Paul | Health Program Coordinator III | Public Health Department of |
| Lau, Clifford | Senior Physician Specialist (Contracting Authority Only) | Public Health Department of |
| Lau, David | Assistant Purchaser | Public Health Department of |
| Lee, Monica | Health Program Coordinator III | Public Health Department of |
| Li, Lihong | Accountant IV / Senior Systems Accountant | Public Health Department of |
| Liang, Jessica | Nurse Manager | Public Health Department of |
| Lim, Phyu Phyu | Senior Physician Specialist (Contracting Authority Only) | Public Health Department of |
| Liu, Yanyuan | Epidemiologist II | Public Health Department of |
| Louie, Janice | Senior Physician Specialist (Contracting Authority Only) | Public Health Department of |
| Lwanga, Lauren | Environmental Health Inspector | Public Health Department of |
| Macias-Martinez, Oscar | Health Program Coordinator III | Public Health Department of |
| Mangondato-Galvan, Soraya | Nurse Manager | Public Health Department of |
| Mars, Dennis | Porter Supervisor I | Public Health Department of |
| Martin, Judith | Supervising Physician Specialist | Public Health Department of |
| Mcallister, Deirdre | Nurse Manager | Public Health Department of |
| Mcnamara, Anusha | Supervising Pharmacist | Public Health Department of |
| Meredith, Nicole | Senior Social Worker | Public Health Department of |
| Mesa, Thomas | Manager II | Public Health Department of |
| Minassian, Dzovag | Senior Physician Specialist (Contracting Authority Only) | Public Health Department of |
| Moore, Jamie | Nurse Manager | Public Health Department of |
| Moreno, Louis | Assistant General Services Manager | Public Health Department of |
| Morgan, Justin | Supervising Physician Specialist | Public Health Department of |
| Mukherjee, Trena | Epidemiologist II | Public Health Department of |
| Mullins, Evita | Nurse Manager | Public Health Department of |
| Myung, Patricia | Senior Physician Specialist (Contracting Authority Only) | Public Health Department of |
| Nauer, Joseph | Stores & Equipment Assistant Supervisor | Public Health Department of |
| Nguyen, Daphne | Nurse Manager | Public Health Department of |
| Nguyen, Kimvan | Manager I | Public Health Department of |
| Nguyen, Rita | Manager, DPH | Public Health Department of |
| Nieves Jr, Israel | Manager I | Public Health Department of |
| Novoa, Rocio | Health Program Coordinator III | Public Health Department of |
| Nunez, Lissette | Porter Supervisor I | Public Health Department of |
| Obaizamomwan, Odaro | Nursing Supervisor | Public Health Department of |
| Ochoa, Isabel | Principal Administrative Analyst | Public Health Department of |
| Okakpu, Osinachi | Principal Administrative Analyst | Public Health Department of |
| Owen, Odaro | Nursing Supervisor | Public Health Department of |
| Pacino, Katy | Senior Behavioral Health Clinician | Public Health Department of |
| Parsa Nezhad, Firoozeh | Senior Physician Specialist (Contracting Authority Only) | Public Health Department of |
| Peng, Yi-Chih | Supervising Pharmacist | Public Health Department of |
| Phan, Han | Senior Environmental Health Inspector | Public Health Department of |
| Phillips, Michael | Manager VIII | Public Health Department of |
| Pittman, Kymberlee | Health Program Coordinator III | Public Health Department of |
| Porter, Chad | Agricultural Inspector | Public Health Department of |
| Puk, Chi-Keung | Environmental Health Inspector | Public Health Department of |
| Quitoriano, Daisy Mae | Nursing Supervisor | Public Health Department of |
| Ragas, Brian | Public Relations Officer | Public Health Department of |
| Ramirez, Elisa | Nursing Supervisor | Public Health Department of |
| Reed, James | Senior Physician Specialist (Contracting Authority Only) | Public Health Department of |
| Roberts, Yolanda | Senior Behavioral Health Clinician | Public Health Department of |
| Sachdev, Darpun | Senior Physician Specialist (Contracting Authority Only) | Public Health Department of |
| Safier, Leslie | Manager III | Public Health Department of |
| Sapida, Pedro | Information Systems Project Director | Public Health Department of |
| Scaler, Martha | Assistant General Services Manager | Public Health Department of |
| Schwager, Dan | Manager III | Public Health Department of |
| Sears, Jonathan | Manager II | Public Health Department of |
| Serpas, Rosa | Senior Behavioral Health Clinician | Public Health Department of |
| Smith, Tracy | Imaging Supervisor | Public Health Department of |
| Snyder, David | Manager IV | Public Health Department of |
| St Jean, Virginia | Industrial Hygienist | Public Health Department of |
| Stoltey, Juliet | Senior Physician Specialist (Contracting Authority Only) | Public Health Department of |
| Stultz, Sandra | Senior MFC Counselor | Public Health Department of |
| Swedlow, Pamela | Senior Physician Specialist (Contracting Authority Only) | Public Health Department of |
| Ta, Melissa | Health Program Coordinator III | Public Health Department of |
| Talmadge, Humberto | Nurse Manager | Public Health Department of |
| Taylor, Thomas | Senior Occupational Therapist | Public Health Department of |
| Thompson, Kathy | Senior Physician Specialist (Contracting Authority Only) | Public Health Department of |
| Trainor West, Nikole | Health Program Coordinator III | Public Health Department of |
| Valle, Herminigildo | Senior Physician Specialist (Contracting Authority Only) | Public Health Department of |
| Varela, Araceli | Senior Behavioral Health Clinician | Public Health Department of |
| Walker-Peterson, Susan | Nurse Manager | Public Health Department of |
| Williams, Johnnie | Nurse Manager | Public Health Department of |
| Wolfes, Molly | Health Program Coordinator III | Public Health Department of |
| Woodland, David | Building/Grounds Maintenance Supervisor | Public Health Department of |
| Woods, David | Manager VI | Public Health Department of |
| Ye, XiaoQiong | Accountant III / Senior Accountant | Public Health Department of |
| Zayas-Chien, Lisa | Principal Administrative Analyst | Public Health Department of |
| Zondlo, Jeremy | Health Program Coordinator III | Public Health Department of |
| Piastunovich, Arielle | Senior Behavioral Health Clinician, Homeless and Supportive Housing Program Managers | Public Health Department of, Department of Homelessness and Supportive Housing |
| Mocorro, Igor | Nursing Supervisor, Nurse Manager | Public Health Department of, Public Health Department of |
| Bardo, Anthony | Public Utilities Commission, Boards and Administration–Manager III | Public Utilities Commission |
| Brandao, Daniela | Infrastructure Bureau–Project Manager 3 | Public Utilities Commission |
| Cayabyab, Ryan | Infrastructure Bureau–Engineer/Architect Principal | Public Utilities Commission |
| Chen, Queena | Business Services Bureau–Management Assistant (Prop Q) | Public Utilities Commission |
| Cleave, Autumn | Wastewater Enterprise–Regulatory Specialist | Public Utilities Commission |
| Cristobal, Lolita | Business Services Bureau–Accountant III (Prop Q) | Public Utilities Commission |
| Fournet, John | Water Enterprise–Manager III | Public Utilities Commission |
| Freeborn, Ryan A | Infrastructure Bureau–Project Manager 3 | Public Utilities Commission |
| Fromer, Gina | Public Utilities Commission, Boards and Administration–Southeast Community Facility Commissioner | Public Utilities Commission |
| Gaur, Chandini | Power Enterprise–Senior Administrative Analyst | Public Utilities Commission |
| Gonzales, Richard | Water Enterprise–Water Construction & Maintenance Superintendent | Public Utilities Commission |
| Henderson, Brian | Wastewater Enterprise–Engineer/Architect Principal | Public Utilities Commission |
| Ho, Michael C | Public Utilities Commission, Boards and Administration–Principal Human Resources Analyst | Public Utilities Commission |
| Joe, Matthew | Business Services Bureau–Principal Administrative Analyst | Public Utilities Commission |
| Minick, Sarah M | Wastewater Enterprise–Manager IV | Public Utilities Commission |
| Saidzada, Sayeed | Public Utilities Commission, Boards and Administration–IS Project Director | Public Utilities Commission |
| Sandoval, Teresa | Public Utilities Commission, Boards and Administration–Administrative Analyst (Prop Q) | Public Utilities Commission |
| Satele, Falaofuta | Public Utilities Commission, Boards and Administration–Southeast Community Facility Commissioner | Public Utilities Commission |
| Smith, Craig | Power Enterprise–Utility Specialist | Public Utilities Commission |
| Wong, Derek K | Infrastructure Bureau–Senior Administrative Analyst | Public Utilities Commission |
| Biratu, Yohannes | Infrastructure Design and Construction (IDC)–Construction Inspector | Public Works Department of |
| Chapman, David | Central Operations (CO)–Assistant Heavy Equipment Operations Supervisor | Public Works Department of |
| Chen, Selina | Central Operations (CO)–Cost Estimator | Public Works Department of |
| Dilworth, Darryl | Bureau of Environmental Services (BSES)–Street Environmental Services Operations Supervisor | Public Works Department of |
| Erazo, Antonio | Project Controls and Services (PCS)–Construction Inspector | Public Works Department of |
| Ford, Mary | Central Operations (CO)–Senior Storekeeper | Public Works Department of |
| Garcia, Alfie | Central Operations (CO)–Assistant Storekeeper | Public Works Department of |
| Ibarra, Benjamin | Bureau of Environmental Services (BSES)–Public Information Officer, Outreach and Enforcement | Public Works Department of |
| James, Brian | Infrastructure Design and Construction (IDC)–Senior Construction Inspector | Public Works Department of |
| Lee-Robbins, Linda | Department-wide–Manager IV | Public Works Department of |
| Maloney, Andrew | Building Design and Construction (BDC)–Architect | Public Works Department of |
| Mansker, Nathaniel | Bureau of Environmental Services (BSES)–Street Environmental Services Operations Supervisor | Public Works Department of |
| Martin, Martinie | Infrastructure Design and Construction (IDC)–Senior Construction Inspector | Public Works Department of |
| Mickels, Alison | Bureau of Environmental Services (BSES)–Street Environmental Services Operations Supervisor | Public Works Department of |
| Milton, Robert | Bureau of Environmental Services (BSES)–Street Environmental Services Operations Supervisor | Public Works Department of |
| Pena, Ramon | Central Operations (CO)–Assistant Storekeeper | Public Works Department of |
| Pinkston, Michael | Bureau of Street Use and Mapping (BSM)–Street Inspector | Public Works Department of |
| Pisharath, Sreedharan | Department-wide–Manager IV | Public Works Department of |
| Pressas, William | Department-wide–Manager IV | Public Works Department of |
| Rivera Jr, Juan | Bureau of Environmental Services (BSES)–Street Environmental Services Operations Supervisor | Public Works Department of |
| Robinson III, Clarence | Bureau of Urban Forestry (BUF)–Landscape Supervisor | Public Works Department of |
| Rowland, Robert | Project Controls and Services (PCS)–Construction Inspector | Public Works Department of |
| Shehadeh, Khaled | Bureau of Environmental Services (BSES)–Street Environmental Services Operations Supervisor | Public Works Department of |
| Wayne, Maura | Department-wide–Manager IV | Public Works Department of |
| Whitt, Alisha | Bureau of Environmental Services (BSES)–Program Support Analyst | Public Works Department of |
| Wong, Nancy | Bureau of Environmental Services (BSES)–Outreach and Enforcement Section Manager | Public Works Department of |
| McFadden, Sean | Purchasing & Contracts Manager | Recreation and Park Department |
| Cardillo, Mark | Consultant(s) | Retirement System |
| Comerford, Edward | Director, Retirement System | Retirement System |
| Fann, David | Consultant(s) | Retirement System |
| Hsueh Ng, Anita | Consultant(s) | Retirement System |
| Huish, Jay | Consultant(s), Executive Director | Retirement System, Retirement System |
| Abero, Amy | School Principal | San Francisco Unified School District |
| Adams, Megan | School Principal | San Francisco Unified School District |
| Afflick, Stacy | Director (All Departments) | San Francisco Unified School District |
| Ammon, Pam | School Principal | San Francisco Unified School District |
| Avila, Peter | School Principal | San Francisco Unified School District |
| Baldomero, Celia | Supervisor I, II, and III (All Departments) | San Francisco Unified School District |
| Ball, D'Andre | Director (All Departments) | San Francisco Unified School District |
| Ballard-Hanson, Sarah | School Principal | San Francisco Unified School District |
| Benau, Tami | School Principal | San Francisco Unified School District |
| Benitez, Monette | School Principal | San Francisco Unified School District |
| Berger, Craig | School Principal | San Francisco Unified School District |
| Blythe, Gentle | Deputy Superintendent | San Francisco Unified School District |
| Boakye, Barbara | School Principal | San Francisco Unified School District |
| Bui, Nancy Ngoc | School Principal | San Francisco Unified School District |
| Codicett, Juarez Laura | School Principal | San Francisco Unified School District |
| Concepcion, Analiza | Administrative Analyst Bond Program | San Francisco Unified School District |
| Daws, Ginny | School Principal | San Francisco Unified School District |
| deBlois, Suzanne | Supervisor I, II, and III (All Departments) | San Francisco Unified School District |
| Donahue, Jennifer | Program Administrator (All Departments) | San Francisco Unified School District |
| Dowdle, Lindsey | School Principal | San Francisco Unified School District |
| Erazo-Chavez, Raul | Executive Director (All Departments) | San Francisco Unified School District |
| Fix, Jacqueline | Program Administrator (All Departments) | San Francisco Unified School District |
| Gardner, Max | School Principal | San Francisco Unified School District |
| Gonzalez, Angelina | School Principal | San Francisco Unified School District |
| Grigsby, Cherise | Manager I, II, and III (All Departments) | San Francisco Unified School District |
| Harris, Aaron | Manager I, II, and III (All Departments) | San Francisco Unified School District |
| Harris, Courtney | School Principal | San Francisco Unified School District |
| Hernandez, Beatrice | Administrative Analyst Bond Program | San Francisco Unified School District |
| Jacks, Fenicia | Manager I, II, and III (All Departments) | San Francisco Unified School District |
| Kauffman, Benjamin | Supervisor I, II, and III (All Departments) | San Francisco Unified School District |
| Logan, Heather | Supervisor I, II, and III (All Departments) | San Francisco Unified School District |
| Matos, Karsen | School Principal | San Francisco Unified School District |
| Miranda, Dalton | School Principal | San Francisco Unified School District |
| Ortiz Front, Cynthia | Supervisor I, II, and III (All Departments) | San Francisco Unified School District |
| Parker, Helen | School Principal | San Francisco Unified School District |
| Purser, Kenneth | School Principal | San Francisco Unified School District |
| Robinson, D'Andrea | School Principal | San Francisco Unified School District |
| Sherman, Catherine | Program Administrator (All Departments) | San Francisco Unified School District |
| Smothers, Janae | Supervisor I, II, and III (All Departments) | San Francisco Unified School District |
| Steele, Judson | Manager I, II, and III (All Departments) | San Francisco Unified School District |
| Udom, Albert | Director (All Departments) | San Francisco Unified School District |
| Urbano, Cristina | School Principal | San Francisco Unified School District |
| Walters, Jeremy | Educational Policy Analyst (All Departments) | San Francisco Unified School District |
| Wayne, Matthew | Superintendent | San Francisco Unified School District |
| Williams, Todd | School Principal | San Francisco Unified School District |
| Wong, Christopher | Manager I, II, and III (All Departments) | San Francisco Unified School District |
| Wood, Jess | School Principal | San Francisco Unified School District |
| Wallace, Meghan | Chief (All Departments), Member | San Francisco Unified School District, Treasury Oversight Committee |
| Cardoz, Angel | Project Managers | Small Business Office of |
| Francis, John | Project Managers | Small Business Office of |
| Brown-Davis, Jocelyn | Collections Officer, Senior | Treasurer/Tax Collector Office of the |
| Chavez Jr., Francisco L. | Legal Secretary | Treasurer/Tax Collector Office of the |
| Ho, Linda | Cashier | Treasurer/Tax Collector Office of the |
| Jennings, Joshua | Administrative Analyst, Principal | Treasurer/Tax Collector Office of the |
| Jones, Craig | Personal Property Auditor, Senior | Treasurer/Tax Collector Office of the |
| Leiva, Felipe | Collections Officer, Senior | Treasurer/Tax Collector Office of the |
| Lew, Wah-Mei | Collections Officer, Senior | Treasurer/Tax Collector Office of the |
| Lindquist, Jessica | Cashier II | Treasurer/Tax Collector Office of the |
| Mathews, Gayle | Collections Officer, Senior | Treasurer/Tax Collector Office of the |
| Merenkov, Alex | IS Business Analyst | Treasurer/Tax Collector Office of the |
| Razavi, Arash | Legal Assistant | Treasurer/Tax Collector Office of the |
| Shaw, Robert | Chief Investment Officer | Treasurer/Tax Collector Office of the |
| Tafreshinejad, Gholamreza | Collections Officer, Senior | Treasurer/Tax Collector Office of the |
| Tan, Koreda | Account Clerk, Senior | Treasurer/Tax Collector Office of the |
| Tran, Miranda | IS Business Analyst | Treasurer/Tax Collector Office of the |
| Tupfer, Leanza | IS Business Analyst | Treasurer/Tax Collector Office of the |
| Wallace, Faith | Collections Officer | Treasurer/Tax Collector Office of the |
| Wong, Margaret | Account Clerk | Treasurer/Tax Collector Office of the |
| Zhou, Manlin | Account Clerk | Treasurer/Tax Collector Office of the |
| Ziegler, Dolores | Legal Assistant | Treasurer/Tax Collector Office of the |
| | | |
| | | |
| | | |
| | | |
| | | |
| | | |
| | | |
| | | |
| | | |
| | | |
| | | |
| | | |
| | | |
| | | |
| | | |
| | | |
| | | |
| | | |
| | | |
| | | |
| | | |
| | | |
| | | |
| | | |
| | | |
| | | |
| | | |
| | | |
| | | |
| | | |
| | | |
| | | |
| | | |
| | | |
| | | |
| | | |
| | | |
| | | |
| | | |
| | | |