Candidates and committees in San Francisco are required to file 2016 year-end fundraising and expenditure reports with the Ethics Commission by January 31, 2017. Access the latest campaign finance reports to explore 2016 election campaign contributions and spending.
Campaign Finance Data Visualizations
Explore interactive charts and graphs to learn about 2016 campaign finance activity. Visualizations include:
Candidate & ballot measure committee summary financials
Cash balances and debt
Contributor maps
Lobbyists contributions
Public financing disbursements
Third-party spending
Individual Expenditure Ceilings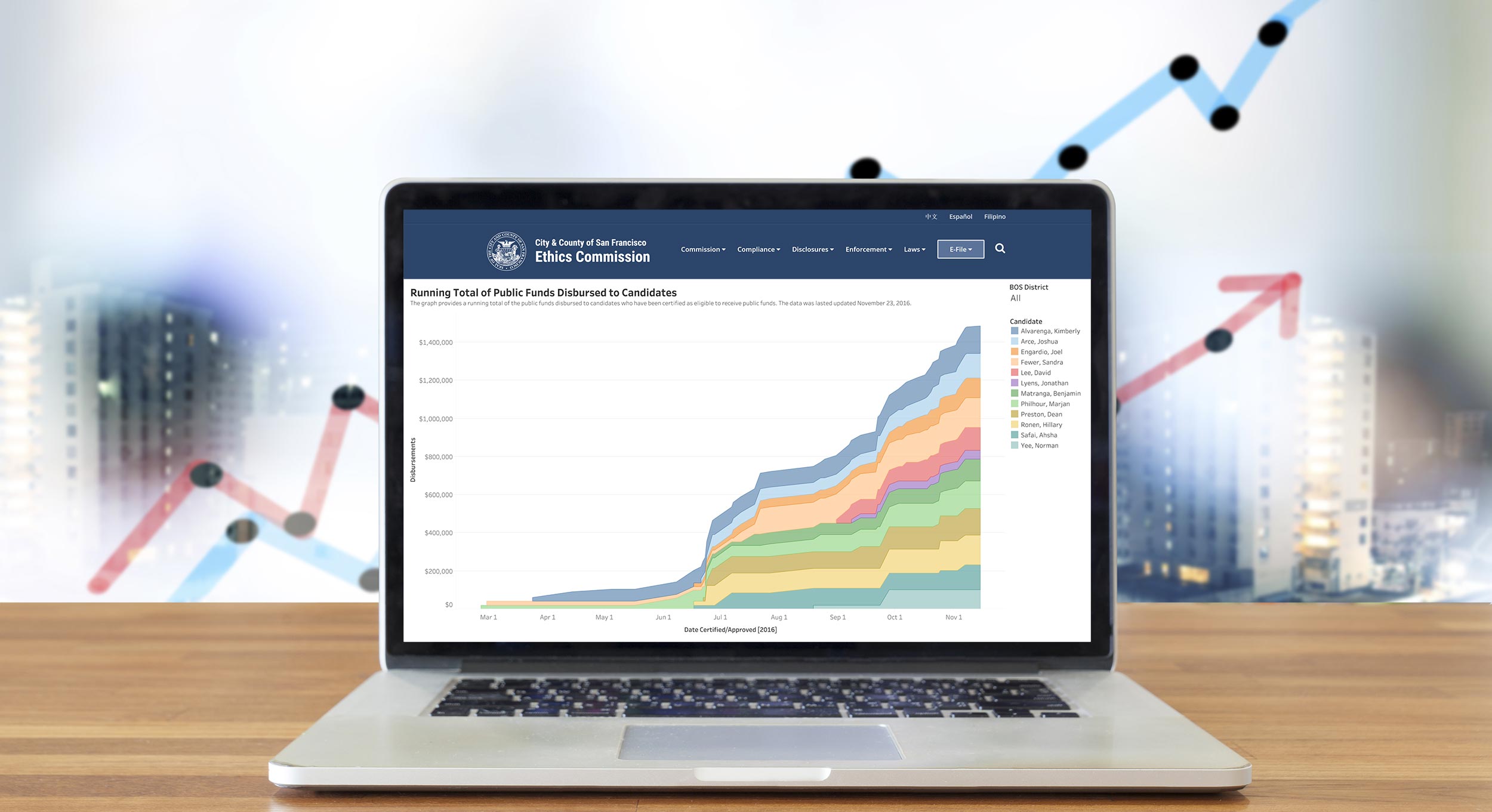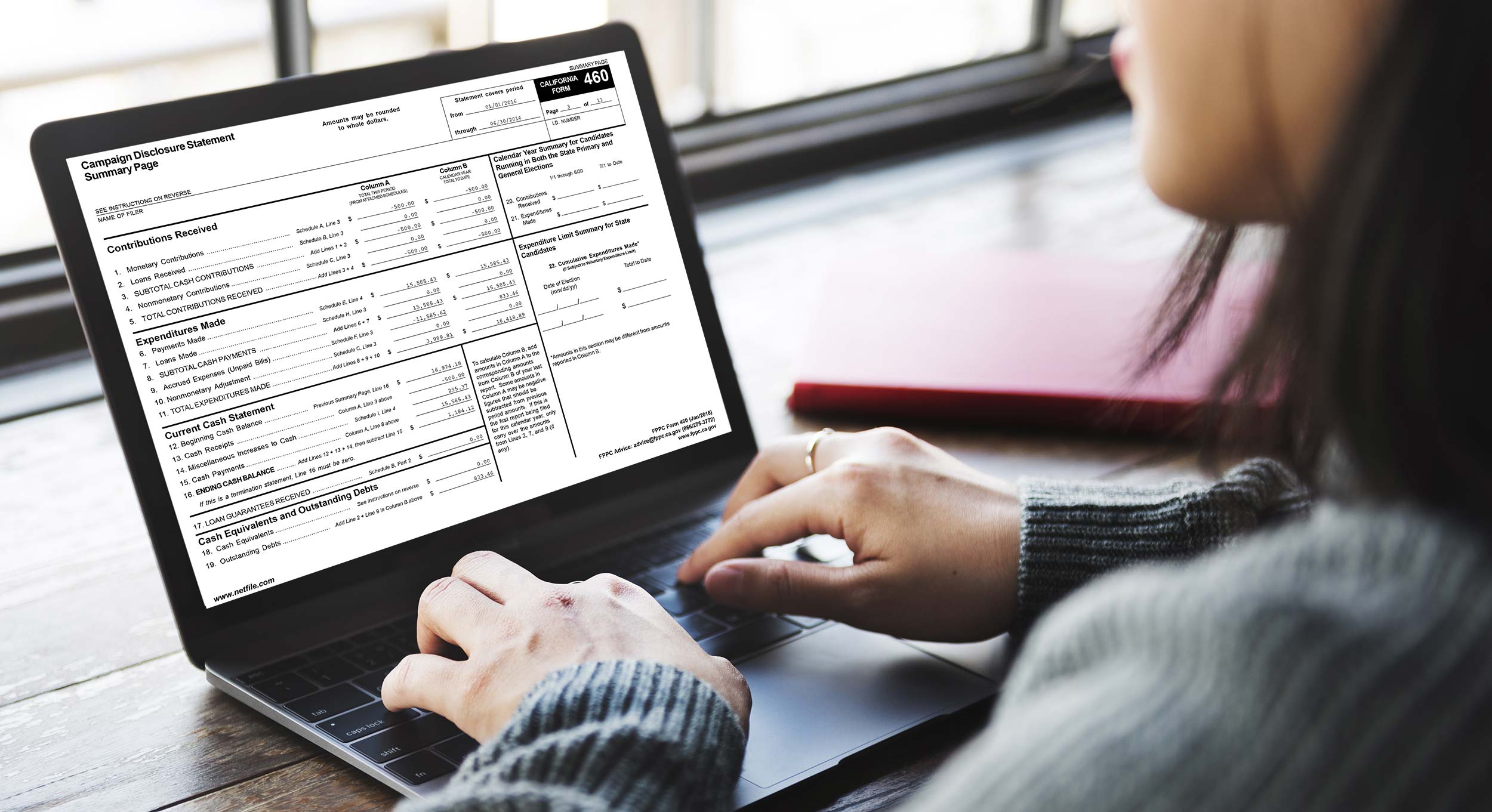 Campaign Committee Statements
Review all campaign finance statements filed by committees on the Commission's Public Portal page.
Search financial statements by candidate name, committee name, ballot measure, Filer ID or filing date range
Use the Advanced Search to quickly find contributions and expenditures across multiple statements
Campaign Finance Datasets
Research campaign finance data in a tabular form via SF OpenData.
View data in a spreadsheet format
Download datasets in a variety of data formats
Save search criteria
Build and save your own maps, charts and graphs
Integrate campaign data with other City datasets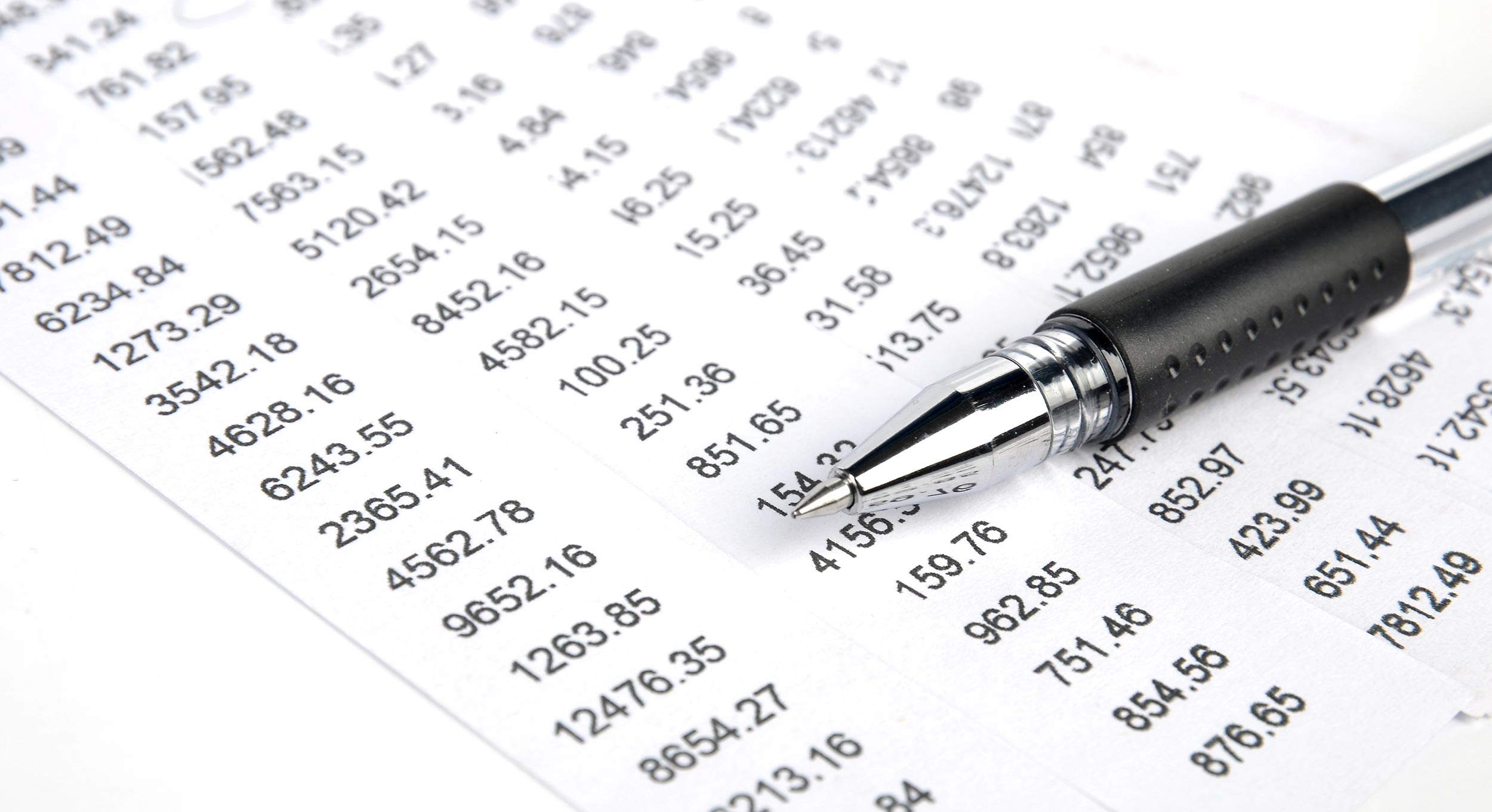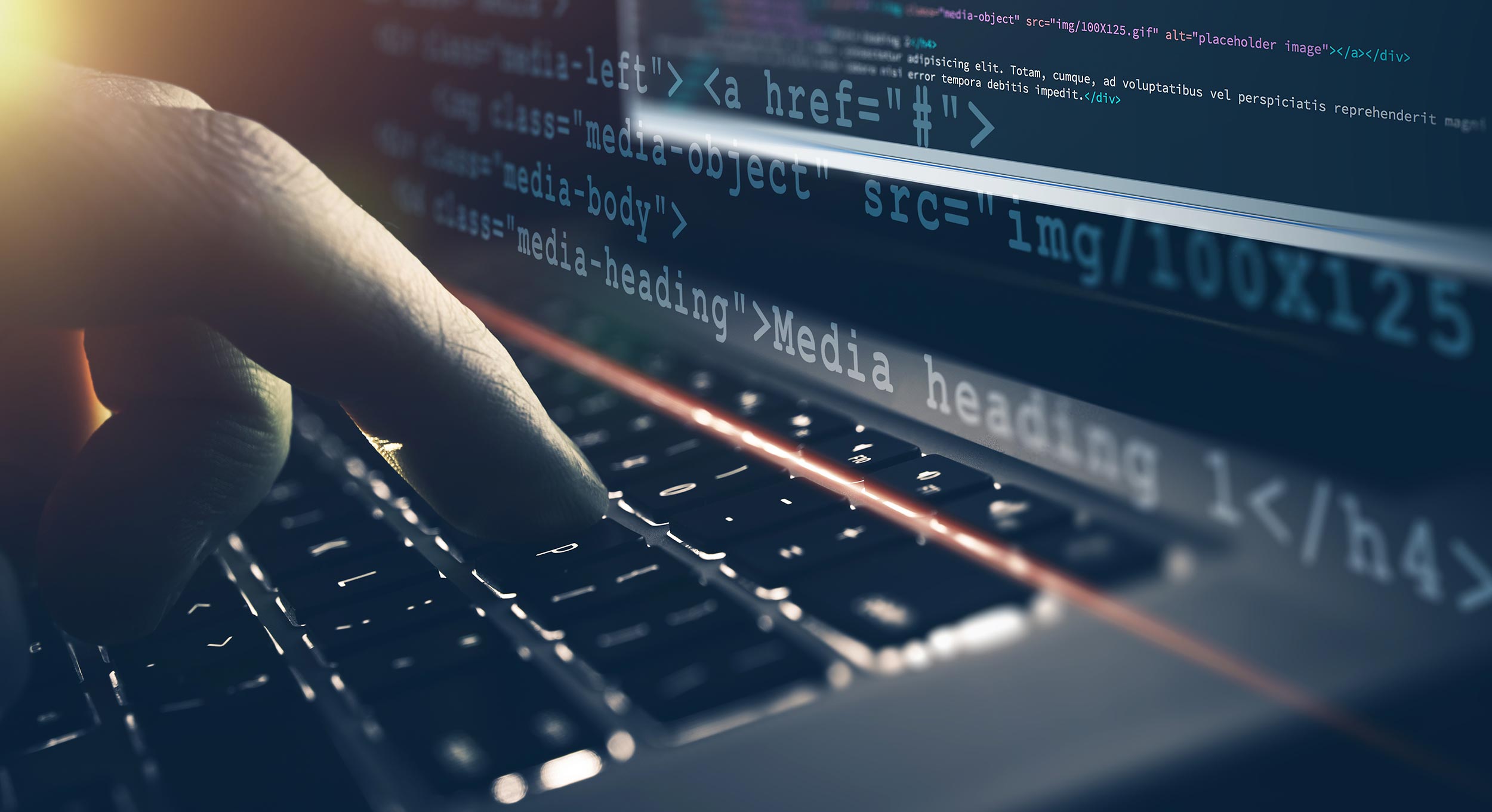 Application Programming Interface
Connect your application to the Commission's open data web services to access campaign finance data for your project.
Query data using the SODA API
Analyze campaign finance activity using third-party research tools
Create your own application to directly access the Commission's datasets
Fan of government transparency and accountability? Let us know what you think about our online data disclosure tools. We invite your ideas and suggestions to help make public data more informative and easy to use. Share your thoughts using the website feedback form or e-mail ethics.commission@sfgov.org.
Was this page helpful?